Cecilia Johansson
Illustrator & Graphic Designer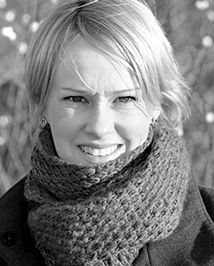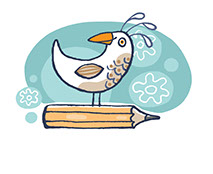 I am a freelancing illustrator and graphic designer, based in Ekerö, Sweden.
I graduated with a first class honours of Arts degree in Graphic Design from Nottingham Trent University in 1999.
I have also studied Barnkultur (Children's culture) and Förlagskunskap (Publishing knowledge) at Stockholm University.
My work includes illustrations for children's books, character design and developing mascots for companies, greeting cards, packaging, commercial projects, corporate identities and logotypes, educational material and more.
When not in my studio working, I like to do sports and spend time outdoors. I do photography, love to go on long runs and find a lot of inspiration in nature - and of course playing with my young daughter.
Thank you for visiting my website. Please don't hesitate to contact me or my agent for more information.
Cecilia
Clients include:
B Wahlströms Bokförlag
Caterpillar Books
Flygvapenmuseum
Hodder Children's Books
Ladybird Books
Little Tiger Press
Majemaförlaget
Nosy Crow
Orchard Books
Oxford University Press
Scholastic
Teddykompaniet
Usborne Publishing
CECILIA JOHANSSON © 2016. All Rights Reserved.